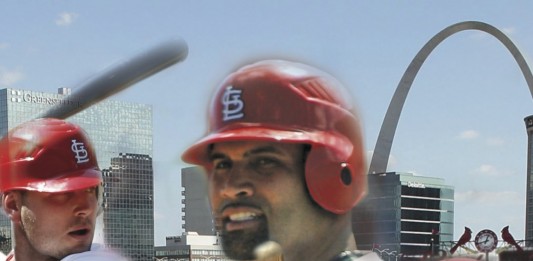 From the Archives: The Saint Louis Cardinals
Three of baseball's most dominant hitters the last decade have joined together, but their confidence isn't in their ability on the field – it's in knowing that God is in control.
The regular season hadn't even started, but St. Louis Cardinals' fans were excited about the possibilities as they watched their team in spring training during March.
Albert Pujols. Matt Holliday. Lance Berkman. All together in one dangerous lineup.
Pujols joined the Cardinals in 2001. Holliday was acquired from Oakland in 2009 and Berkman signed a one-year, $8 million deal with St. Louis in the off-season, coming over from the Yankees after becoming a free-agent.
"Some fans are starting to call this new lineup that the Cardinals have 'Murderer's Row,'" says Cardinals Hall of Famer Lou Brock, referring to the famed 1927 New York Yankees lineup of Earle Combs, Mark Koenig, Babe Ruth, Lou Gehrig, Bob Meusel and Tony Lazzeri…
Copy and paste this URL into your WordPress site to embed
Copy and paste this code into your site to embed