Magazine
---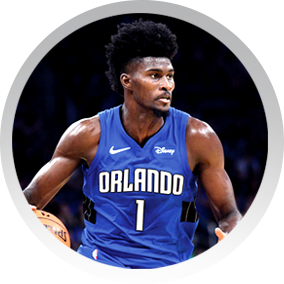 "I love seeing athletes share about their faith in Christ and inspiring others in their journeys, and that's what Sports Spectrum Magazine captures. Great stories, great devotionals, great design — you won't find another magazine like it."
–Jonathan Isaac, Orlando Magic
Sports Spectrum brings you great stories and interviews you won't find anywhere else. The magazine dives into how faith plays a role in the lives of some of the country's top athletes, who aren't defined by their sport because they live to be defined by God.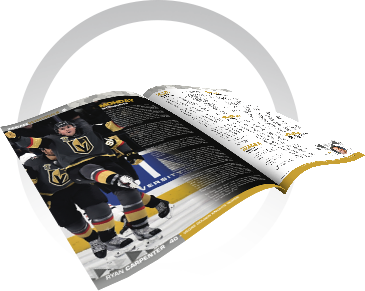 DEVOTIONALS FROM THE PROS
In addition to feature stories and interviews, each issue brings devotionals from pro athletes around the country, accompanied by devotionals from chaplains who serve pro athletes. Each page helps encourage readers in their faith journey, and each issue ends with a Gospel message detailing how readers can accept Christ into their lives.
Our quarterly magazine will be delivered to your mailbox every March (spring), June (summer), September (fall), and December (winter). At no extra cost, subscribers also receive 1-2 bonus issues each year around special events.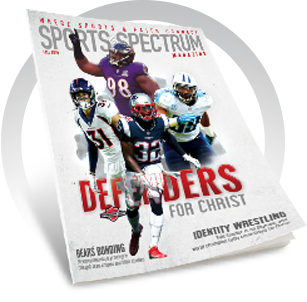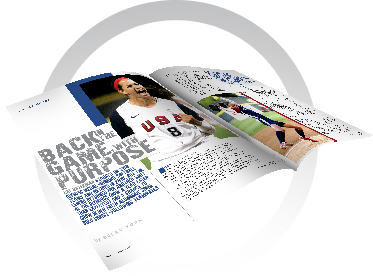 Sports Spectrum Magazine is suitable for all ages! It is perfect for the sports fan who loves Jesus, for the sports fan who's curious about Jesus, and for the sports fan who has yet to discover Jesus.
Fall 2020
Summer 2020
Spring 2020
Football Sunday 2020
Winter 2019
Fall 2019
Summer 2019
Spring 2019
Football Sunday 2019
Winter 2018
Fall 2018
Summer 2018
MLB Faith Events 2018
Spring 2018
Football Sunday 2018
Winter 2017
Fall 2017
Summer 2017
Spring 2017
March 2016
February 2016
January 2016
November 2015
October 2015
July 2015
June 2015
May 2015
April 2015
March 2015
February 2015
January 2015
December 2014
November 2014
October 2014
September 2014
June 2014
April 2014
March 2014
February 2014
January 2014
December 2013
November 2013
October 2013
September 2013
August 2013
July 2013
June 2013
March 2013
February 2013
January 2013
December 2012
November 2012
October 2012