Sports Spectrum Magazine
---
Current Issue: Sports Spectrum - Summer 2020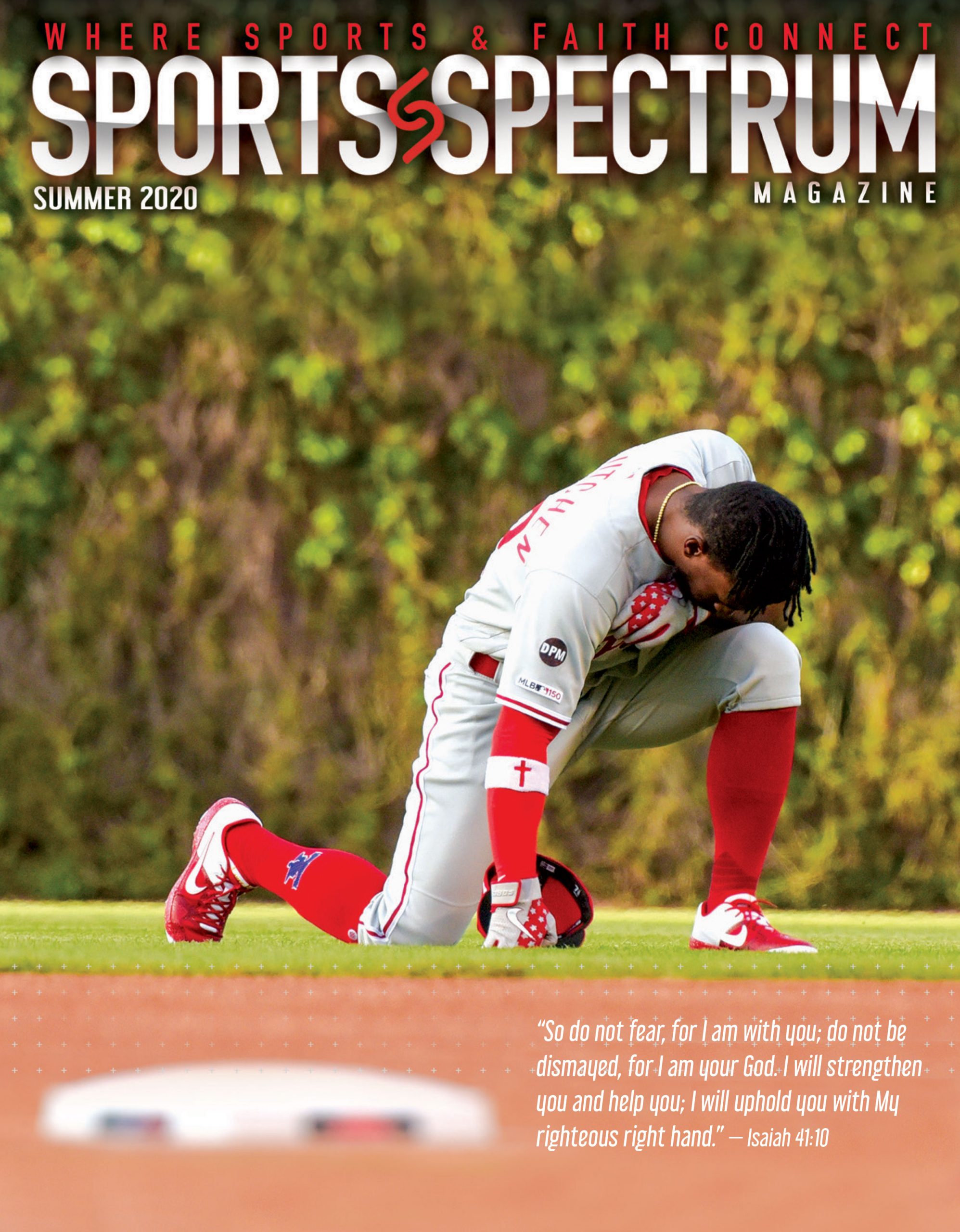 Sports Spectrum isn't your typical sports magazine. Like other publications, you'll find great stories, photos and interviews of some of the top athletes in the country. But you'll also read about how faith plays a role in these athletes' lives. They don't live to be defined by their sport, they live to be defined by God.
Published four times a year, with occasional special issues for certain events, Sports Spectrum Magazine is where sports and faith connect. It's perfect for the sports fan who loves Jesus, for the sports fan who's curious about Jesus, and for the sports fan who has yet to discover Jesus.
In each issue, you can expect intriguing stories of athletes living out their faith, a look at what's happening in the world of sports in general, devotionals from athletes themselves, and a Gospel message detailing how readers can accept Christ into their lives. The content is suitable for all ages!
Spring 2020
Football Sunday 2020
Winter 2019
Fall 2019
Summer 2019
Spring 2019
Football Sunday 2019
Winter 2018
Fall 2018
Summer 2018
MLB Faith Events 2018
Spring 2018
Football Sunday 2018
Winter 2017
Fall 2017
Summer 2017
Spring 2017